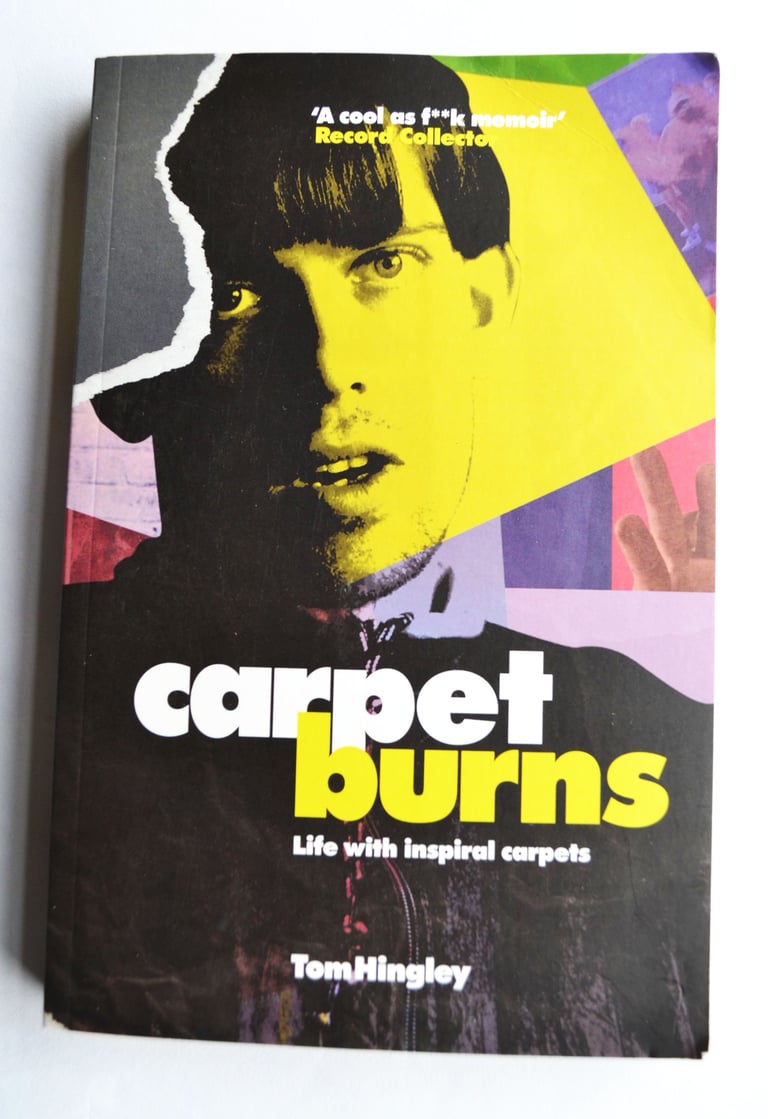 Signed Copy of Carpet Burns - Tom Hingley's Inspiral Carpets Memoir
*PLEASE SAY IN THE ORDER WHERE/WHAT YOU WANT SIGNED IN IT*
'This is a fascinating and unique book about a unique and fascinating life. Memoirs are made of this.' – David Quantick
'Oh my God! Every band is the same. I couldn't put it down.' – Peter Hook
PUBLIC LAUNCH EVENT – Friday 27 July -
Mike Joyce will be interviewing Tom about Carpet Burns at a public launch event at Martin Harris Centre, Manchester University. Click here to book tickets.
Carpet Burns is Tom Hingley's account of his life as lead singer of Inspiral Carpets, one of the big three bands of the Manchester movement who, along with The Stone Roses and Happy Mondays, changed music for a generation. Tom's own words provide an account of what it felt like to be in the eye of a pop hurricane and what happens when the hits end and the arguments kick in.
Q: Why shouldn't you accept open drinks backstage at concerts?
A: John Craven
Q: What happens when you give a sucker an even break?
A: Oasis
Q: How old was Tom when he tried to burn his house down?
A: 10
ISBN: 978-1-901927-54-2